I'm sorry it's been a while but I save the long story for another post. I came back with a cool costume! It's for Natasha Romanoff/ Natalia "Natasha" Alianovna Romanova The title to of the costume is usually looks like this
Iron Man 2 Black Widow Costume
. The wig is
FREETRESS EQUAL SYNTHETIC LACE FRONT WIG NATURAL HAIRLINE KACY
in the color F33/32/240. I will do videos review on them once I get my tripod which I will be ordering in a week or two...oh yeah I got a new camera it took me a while to figure it even AFTER reading the manual, but I'm good. I hope you like the picture I will take more full body pics once I get my tripod, I promise!
More pics coming later in the week so stay tuned!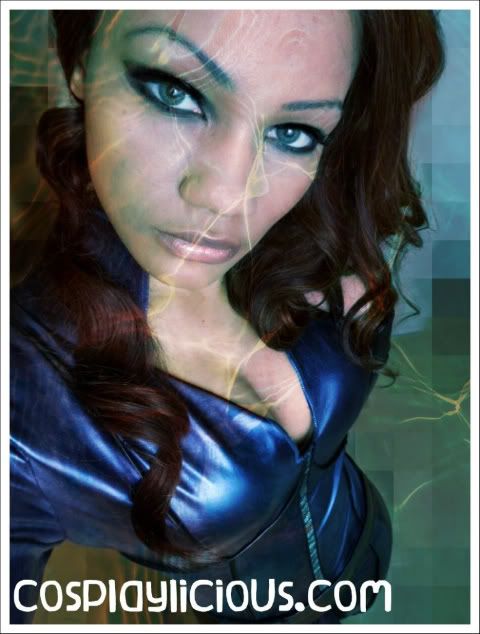 I edited this pic in picnik.com. I painted the hair more red since the texture I applied made the hair look more brown than auburn.
My affiliates that offer this costume:
spirithalloween.com
costumecraze.com