This is a shot from a test shoot I did as
Sally Jupiter
from Watchmen. I was little bummed because at the time I couldn't find a piece for my stand so I couldn't take full body shots or even waist up shoots. I will re-shoot at a later time. :-)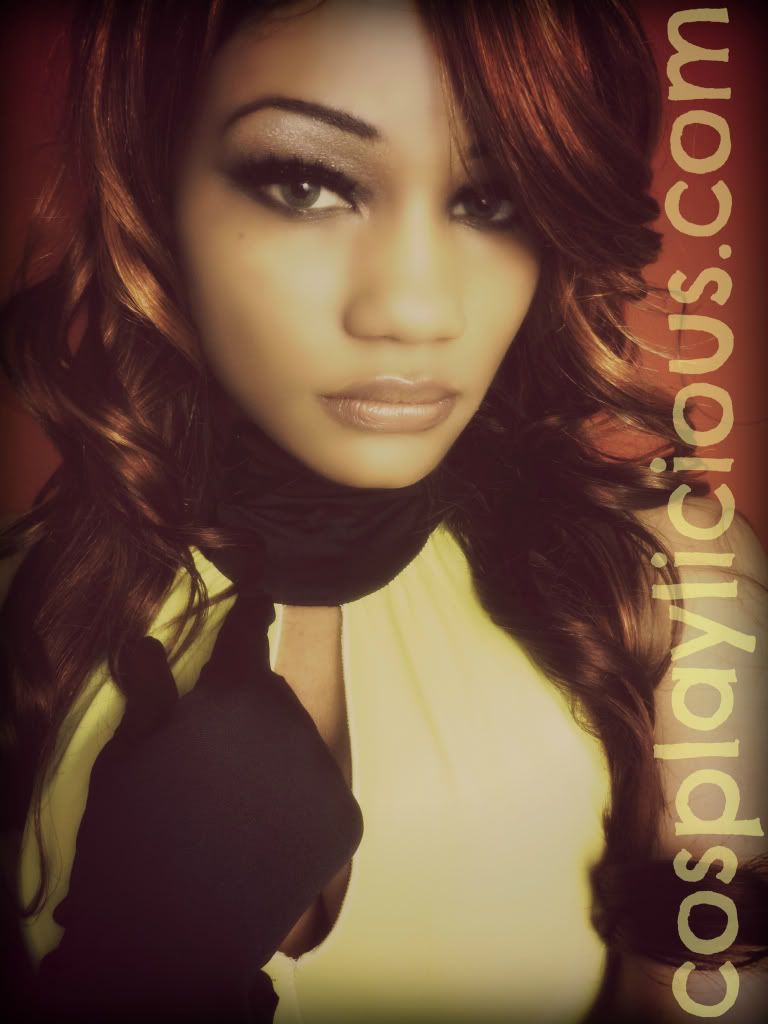 I added 'dusk' from picmonkey.com to get the old timey feel to this photo.
I wore my hair down for this because the wig that came with the costume did not suit my taste! (I rebought another wig.)
The hair is:
Freetress Synthetic Band Fullcap Lamont Girl
in the color
F33/32/240.