It's been a while. Everytime I meant to post a blogpost I would get distracted but no more! Below is a Suckerpunch Amber cosplay. Originally I wanted to do Sweetpea's because I related to her personality being a big sister and all. (I still might do it.) I like Amber as well. She's bubbly and cute. I bought another pair of shorts since the shorts that did come with the costume were not built for adult bodied females.
I move my editing to picmonkey.com since picnik.com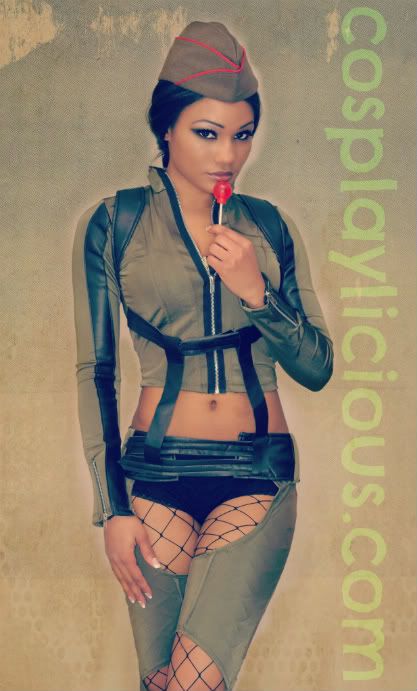 The Hair is:
In a color 2 but photographs very dark like a 1b.