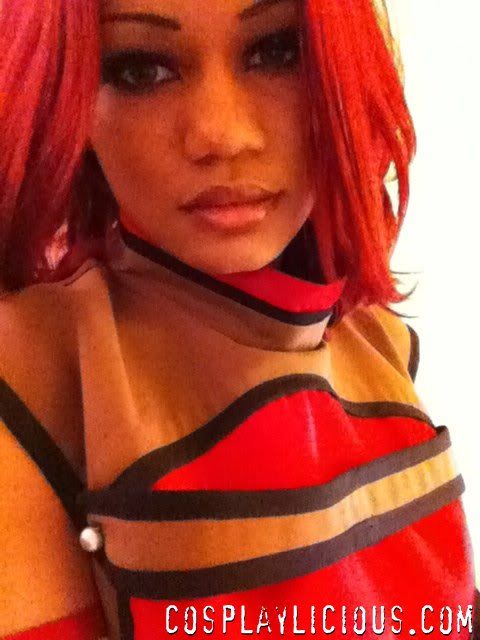 I got this costume from
cosplay.com
marketplace.... I admit when I saw the ad for a
Kallen Kozuki
cosplay costume
I got super excited and missed how big the measurements were. I read 28 waist instead of 38 waist,lol. It's pretty big on me. I like my clothing tight fitting to cling to my petite frame but it's all good! I'm going to safety pin this baby when it comes time for my professional shoot. (I'm supposed to be shooting next weekend in New York).
A lil baggy as you see above...Oh yeah, I'm stuffing my bra for the professional shoot,lmao.
Kallen
has big boobies and since I'm a member of the Itty Bitty Committee I'm going to have to fill them out,lol.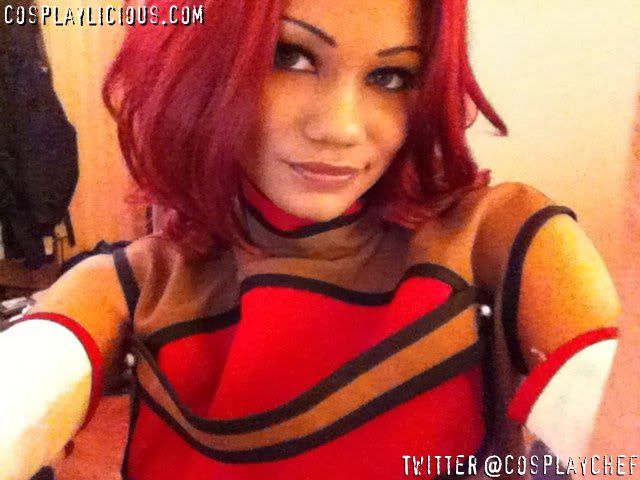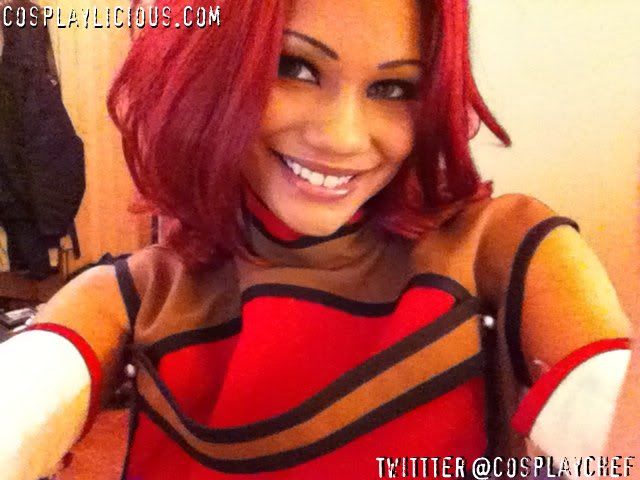 Affliates that sell variation of this cosplay: